For over a decade, Kate Hensler has been driven by her love for communications, sports, music, and her clients, working across a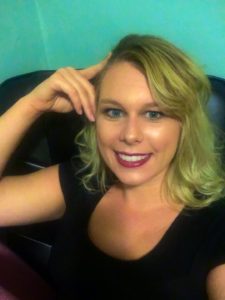 variety of branches in the PR and marketing industries. Her career came to rise alongside the digital age, which cultivated her integrated approach early in her career.
"It makes more sense to assess a client's communications needs and pull from PR, marketing, and advertising tactics to find the best solution," said Hensler. "Rather than throw a client into a generic formula, crafting a specific solution yields the best results."
After immersing herself in this snew approach and refining her skills for the past 12 years, Hensler founded ON DECK IC, whose mission is to create tailored communications plans for bands, brands, and athletes in a effort to reach their desired outcomes.
"By scaling our campaigns to a client's specific needs, we're able to provide them with their best case scenario, working with their goals, budgets, and time investment" Hensler said. "We're better able to bring workable solutions to nearly everyone with this method."'
Before ON DECK IC, Hensler has worked across a variety of industries with the Last Voices Project, LaunchSquad PR, EiPR, Architekt Music, Litzky PR, Upland Mobile Messaging, and Takara Belmont.  She is a proud Seton Hall University graduate and WSOU alumn. For more information, e-mail her at Kate@OnDeckIC.com.